Business
Who Is The Richest Black Man In America?
It was never easy for black men and women since the early days of slavery, racism, and also colonialism. They are thriving in every industry in our society, whether it is in technology, business, investment, or in entertainment. So there is no question that they are among the wealthiest person in the world.
There are a lot more black billionaires in the world than ever before. But today, we are talking about who is the richest black man in America. So let's get on with it.
Who Is The Richest Black Man In America?
The answer to this question depends on the annual net worth of the people on this list. So to get back to the question of who is the richest black man in America 2022, the answer is Robert F. Smith.
Robert F. Smith
He is an American investor and billionaire businessman. He is the CEO, Chairman, and Founder of the equity firm Vista Equity Partners. This is a multi-million dollar private equity firm. The private equity firm Vista Equity firm is among the highly successful equity firms in the whole country.
Smith belonged to a mediocre middle class family from Denver, Colorado. When he was in high school, he applied for an internship at Bell Labs, but that internship was only eligible for college students. But he got the position when a college student didn't show up.
His annual net worth is $6.7 billion. After he completed his bachelor's from Cornell in Chemical Engineering and his Master's from Columbia University in Business Administration.
Who In The Richest Black Men In America Today?
When we are talking about the richest black men in America, it is obvious that there is more than one richest black man today in America.
Robert F. Smith
Net Worth: $6.7 billion
Like I have already to the question of who is the richest black man in America in 2022, it is Robert F.Smith. His private equity firm is among the best performing firms in the world, with $92 billion in total assets.
Mr. Smith being a philanthropist, promised to pay the student loans of all the students of Morehouse College, the batch of 2019, during his commencement speech.
David Steward
Net Worth: $5.8 billion
If you ask me who is the second richest black man in America, then the answer is David Steward. He is the chairman and founder of a multi-billion dollar IT company, World Wide Technology. They have high-profile clients such as Citi and Verizon.
Kanye West
Net Worth: $2 billion
Kanye Ye West went from being a hip-hop artist to a fashion mogul with a billion dollar fashion brand Yeezy. He has signed a deal with Adidas to design Yeezy shoes for multiple years.
Along with that, he also has an exclusive deal with the fashion retail brand Gap to design Yeezy clothes for them. Yeezy generated a revenue of $2 billion dollars in 2020.
Michael Jordan
Net Worth: $1.7 billion
Michael Jordan is a star basketball player who, during his peak career years, earned a salary of $90 million. But as to Forbes, he earned about $1.8 billion before taxes. He even has the most high-profile endorsements with brands like Nike, Gatorade, and Hanes.
After his retirement, Jordan became the proud owner of a North Carolina based NBA team, the Charlotte Hornets. And also the co-owner of a NASCAR team.
Jay-Z
Net Worth: $1.3 billion
Hip Hop's first billionaire and the founder of Rock Nation, an entertainment company, Jay-Z is one hell of a shrewd businessman. Other than having his own entertainment company, he owns quite a lot of stocks in different liquor companies like D'Usse cognac and Armand de Brignac.
Jay-Z sold a majority of stocks of Tidal, a high-fidelity music streaming platform, and earned $297 million.
Tyler Perry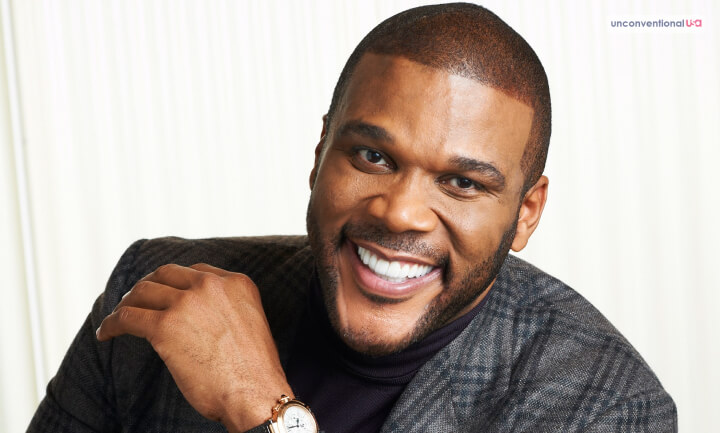 Net Worth: $1 billion
Tyler Perry is the jack of all trades. From being an actor, he is also a director, producer, and even writer. With his hit film series "Madea," he earned more than $660 million. He began his career in theatre; then, in the mid-90s, he moved towards television; in the early 2000s, he came to cinema.
In 2019, he started his entertainment studio, the Tyler Perry Studios, which has a 330-acre land in Atlanta.
Tiger Woods
Net Worth: $1 billion
The greatest pro golfer, Tiger Woods, won prize money of $121 million alone. It is more than anyone in the history of Golf. Yet it is ironic that only a fraction of his earnings actually comes from golf.
His major income source is from brand deals such as Gatorade, Nike, Monster Energy, and Rolex.
LeBron James
Net Worth: $1 billion
This NBA All-star player is an active player, to become a billionaire. He had played for teams like the Cavaliers, the Miami Heat, and currently Los Angeles Lakers. His salary is $385 million, but his major earnings are from off the court; through endorsement deals, he makes over $900 million.
He has major brand deals with brands like Walmart, PepsiCo, and Nike.
Frequently Asked Questions (FAQs)!
Now that you know who is the richest black man in America, if you have any other questions, here are what others asked.
1. Who Is The Richest Black Man In The Whole World?
The richest black man in the world is a Nigerian businessman Aliko Dangote. He is the founder of Dangote Group, the biggest Conglomerate in the Continent that operates all over the continent.
2. Who Are The Richest Black Americans In 2022?

The richest Black Americans in 2022 are.
Robert F. Smith
David Steward
Oprah Winfrey
Kanye West
Rihanna
Michael Jordan
Jay-Z
Tyler Perry
Tiger Woods
LeBron James
3. How Many Billionaires In The US Are Black?
There are about 2000 billionaires in the whole United States of America, but 15 of them are black. And among those 15, only two are women.
Wrapping Up!
Now that you know the answer to your question, who is the richest black man in America? What do you think? Do you agree with our list? If I have missed someone out, do let me know.
Hopefully, this article was helpful for you in one way or another, do comment down below if I missed out on someone.
Read More:
Who Is The Richest Kid In America?
10 Things To Do In Georgia – 2022 Travel Guide
Why Should Firms Consider Investing In A Presence On Larger Social Networks?